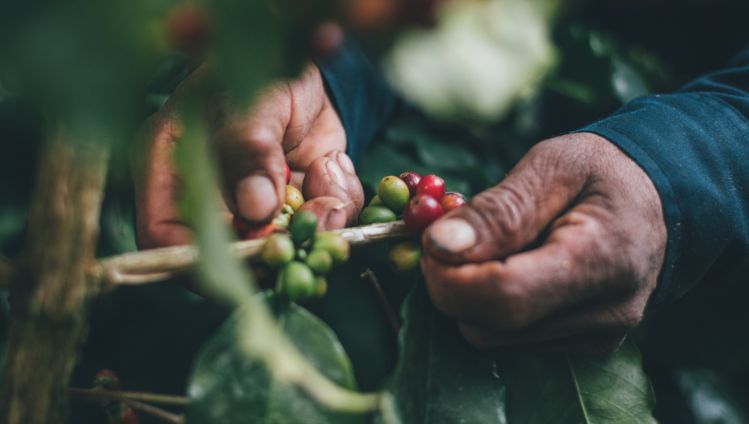 Coffee love from Guatemala to India
Volcanic soil, monsoon rain, sunshine – our coffee is full of surprises. In this article we reveal how these ingredients get into the coffee, where our coffee cherries grow and which beans we use.
Shake, open, enjoy – your recipe for an Emmi CAFFÈ LATTE couldn't be simpler. When it comes to flavour profile, things get a little more complex, as every bean contains its own special aroma. The beans are exposed by a wide range of environmental factors, from the fertile volcanic soils of Guatemala to the monsoon rains of West India. But what does coffee that grows on volcanic soil actually taste like? And what is the difference between this kind of coffee and coffee from Colombia, Honduras or India? A journey through our coffee-growing regions.
The difference is what's inside
Our coffee beans come from Brazil, Honduras, Nicaragua, Guatemala, Colombia and India. They are all Rainforest Alliance Certified and are purchased as single origin, meaning they all come from one region. For example, our Macchiato contains only beans from Guatemala. In our Cappuccino, we mix beans from different countries to create a blend with its own unique taste. Depending on the country of origin, the flavour profile of the beans varies.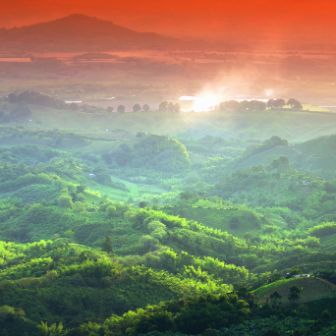 Colombia: Land of a thousand flavours
Full, smooth, aromatic: coffee from Colombia is extremely popular among coffee lovers. Depending on the region and climate in which they are cultivated, the beans that grow there exhibit slightly nutty citrus, peach or caramel aromas. The different climate zones help the beans to develop particularly varied flavour profiles.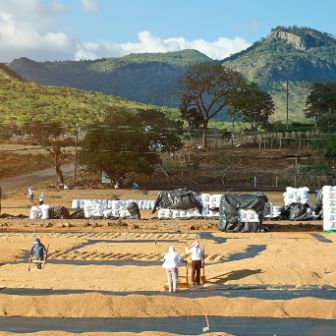 Brazil: Drying in the blazing sun
After the coffee harvest, Brazilian coffee cherries are dried in the sun for a few days on large concrete slabs known as drying patios. The aroma ranges from nutty notes to mild honey overtones. A blend of the finest Brazilian coffee beans can be found in our Skinny.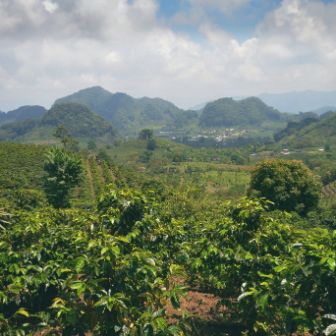 Honduras: Taking beans to new heights
Our coffee from Honduras is a real high achiever – it grows at altitudes between 1,200 and 2,000 metres above sea level. This Strictly High Grown coffee is characterised by delicate acidity and fruity, velvety cocoa notes, which at these altitudes have an especially long time to mature. You will find the finest coffee from Honduras in our Cappuccino.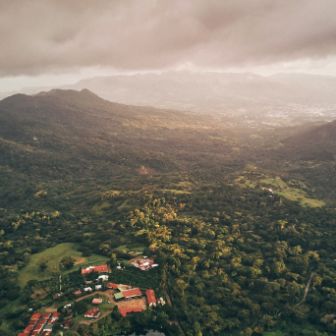 Nicaragua: Coffee at an altitude of 1,200m
Most coffee plants in Nicaragua grow at an altitude of about 1,200 metres above sea level. At these heights, the beans grow more slowly and develop a deeper flavour. They are mostly cultivated on small, family-run farms where the ripe cherries are picked carefully by hand. With a slightly nutty, chocolaty aroma, these coffee beans have all the qualities we want from really good coffee. Beans from Nicaragua can be found in our Cappuccino.