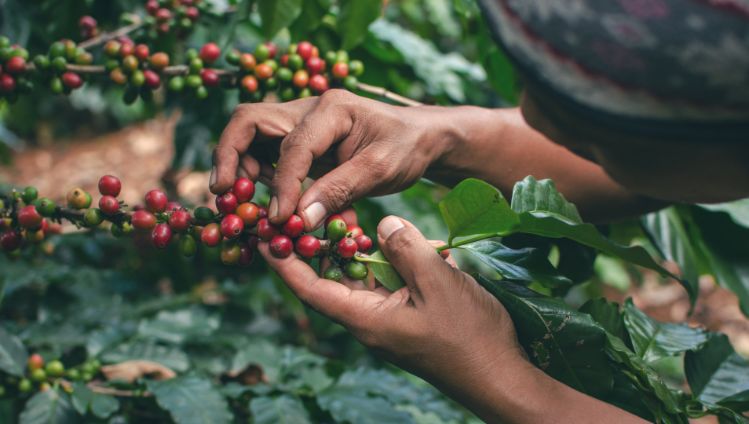 Green electricity, coffee grounds and future wind
From classrooms to the climate summit: sustainability is the word on everyone's lips. We're talking about it as well. But actions speak louder than words.. In this article you'll learn what action we are taking to promote the sustainable use of resources.
For years we have been working on reducing our energy consumption, using less packaging materials in production, and exploring every available option to see if and how we can make our production more environmentally friendly. We also promote more sustainable land management practices to protect forests, biodiversity, and natural resources through the sourcing of Rainforest Alliance Certified coffee. But what specific measures do we actually take?
Saving energy and packaging materials for Emmi CAFFÈ LATTE
Around 3,000 tons of coffee grounds are collected at our Ostermundigen site every year and processed into biogas. The site is also a member of the climate platform of the City of Berne, a collaboration between the private and public sectors in which 66 companies from the city and region of Berne, together with the Office for Environmental Protection, have set themselves the goal of reducing CO2 emissions.
The entire production and filling process at Emmi CAFFÈ LATTE runs on 100% sustainable electricity. In order to minimise power consumption, the entire production hall is lit using energy-saving LEDs. Our cups have also undergone a bit of diet in the last few years. Through the targeted reduction of materials, we have been using over 30 tonnes less packaging materials per year since 2013.
More sustainable coffee cultivation with the Rainforest Alliance
Have you ever noticed the seal with the frog that appears on every Emmi CAFFÈ LATTE cup? This is the Rainforest Alliance seal. The organisation is committed to social and economic standards in more sustainable agriculture.
Its goals include the following: protect biodiversity, pay fair wages, conserve forest reserves, use natural resources wisely and promote social and cultural development in local communities. 100% of our coffee comes from coffee farms certified by the Rainforest Alliance.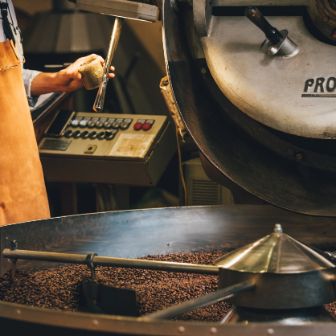 Resource-conserving processing during roasting
The gourmet roasting company Rast near Lucerne – one of our partners in coffee roasting – is especially committed to the sustainable use of resources. The drum roasters are operated with natural gas and the roasting machines are optimised to consume as little natural gas as possible.
At Rast, the coffee is not roasted until it has been ordered. This ensures that production is accurate down to the bean and that no coffee has to be disposed of for reasons of waste. Once the coffee has been roasted, the delivery runs are planned so that not one kilometre more is driven than absolutely necessary. Even the jute bags and crates used to transport the coffee are not thrown away, but rather repurposed or reused.
Sustainable milk: Grass and hay instead of concentrated feed
Only the best Swiss milk is used for every Emmi CAFFÈ LATTE. And why is this sustainable? The answer is simple: because our Swiss dairy cows feed mainly on farm pastures, hay and silage. We say no to concentrated feed. Not only is this more environmentally friendly, but it is also good for the health of the cows: they eat exactly what nature intended for them.
In addition, Swiss dairy cows have the freedom to move around a lot in the open air. This is upheld by a new sustainability standard which was adopted in autumn 2019. The cows graze practically right outside the gates of our production facility. This is possible due to Switzerland's unique settlement structure; even the capital city of Berne has just 140,000 inhabitants.
Do you have any questions? Do you want to tell us your opinion? Write to us!