The difference is what's inside.
Breakfast in bed. Dancing in the rain. Sleeping under the stars. Emmi CAFFÈ LATTE Skinny helps us to live happy and healthy and celebrate the lightness of the moment.
Highlights
Caffeine content: 80mg per cup

Arabica coffee from Brazil

Available as Mr. Big

370ml
Partly skimmed milk 83% (0,7% fat), brewed Arabica coffee** 17%, sweeteners: cyclamate and saccharin, lactase. Remaining lactose: <0,01g/100ml. Contains naturally occurring sugars.
*Reduced Fat, -50% compared to Emmi CAFFÈ LATTE CAPPUCCINO
**Rainforest Alliance Certified™
100 ml contain:

| | |
| --- | --- |
| Energy | 144 kJ (34 kcal) |
| Fat | 0.6g |
| of which saturates | 0.4g |
| Carbohydrate | 4.3g |
| of which sugars | 4.0g |
| Protein | 2.9g |
| Salt | 0.08g |
Specific name
Reduced Fat* Pasteurised Iced Coffee with Sweeteners.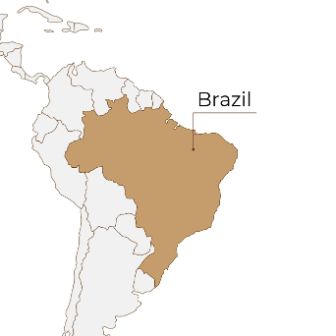 Taste profile
We hope you're not afraid of heights – just one sip of Emmi CAFFÈ LATTE Skinny can take you to cloud nine. With just 78 calories per cup*, Balance is so light it almost floats. Not only does it have less calories; it is also free from lactose and granulated sugar. Here, less really is more. One thing we haven't compromised on, though, is taste. The Brazilian Arabica coffee it contains gives us a full-bodied aroma.
Brazilian coffee is one of the most widely consumed coffees in the world. One reason for this is that Brazil is the world's largest coffee producer. Another is that Brazilian beans are generally very mild. We enhance these natural characteristics of the beans by giving them just a light to medium roast. The result: a light, mild and very palatable coffee that's low on caffeine but big on taste.
*78 kcal per 230ml / 126 kcal per 370ml (Mr.Big)